Don't miss this chance to visit with an exciting array of services and resources for Boomers and Seniors in the Twin Cities. Boomers and Seniors Expo™ is a unique opportunity to find all the products and services you need to remain active and live a healthy and vibrant life. Focusing on the communities of Woodbury, Oakdale, Maplewood, Lake Elmo, and Cottage Grove, Boomers and Seniors Expo™ provides the 55+ community with a plethora of ways connect with healthy living and care options, housing, and over 100 companies and non profits dedicated to helping seniors stay active and engaged.
Presented by: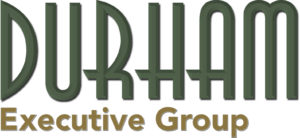 Exhibitors include:
Senior Housing & Organizations
Assisted Living Options
Senior Mobility
Handicap Mobility Accessories
Health & Fitness
Pharmacies & Pharmaceuticals
Insurance
Counseling & Mental Health
Non-Profit Organizations
Estate & Financial Planning
Real Estate
Construction
Bathroom & Kitchen Remodels
Safety & Home Security
Government Agencies
Funeral Homes / Pre-Planning
Legal Matters
Daily Living Aids
Lifestyle Products & Services
Communications Services
Computers & Technology
Gardening Products
Closet & Garage Organization
Apparel & Fashion Accessories
Vacation & Leisure Destinations
And More!
For more information or to exhibit, contact John Durham (651) 231-2191
———-
Email Us Today: john@durhamexecutivegroup.com
Website: www.durhamexecutivegroup.com
Phone: (651) 231-2191
———-
Follow Us!
Facebook: https://www.facebook.com/DurhamExecutiveGroup/
Google+: https://plus.google.com/u/0/b/107940304390027539731/107940304390027539731
Instagram: https://www.instagram.com/durhamexecutivegroup/